Being (il)legal #2: A Dancer's Run-in With the Authorities
Being (il)legal is a multi-part series looking at foreigner's pushing the legal limits to pursue their art in Europe.
Let me introduce Tessa Martin. 33 years old. A Kiwi from New Zealand.
If anyone can attest to the throws of bureaucracy in Europe, it is she. Holding a New Zealand passport proved fruitful for Tessa's arrival in Europe eight years ago, but has since been the bane of her artistic career as a contemporary dance theater artist. She has been through just about every legal scenario to stay in Brussels and pursue her art – only once escaping deportation by a mere 20 days.
Tessa grew up with a ballet background – eventually rejecting the mundane lifestyle of a ballerina to pursue more "cool and freakier" endeavors within the theater. When she began hanging around her sister's friends – all performance and screen arts students at Unitec (Auckland, NZ) – Tessa became inspired creatively. She worked with other dance choreographers in Auckland, eventually leading her to participate in a workshop for actors and dancers called 'settlement' with Hans van den Broeck, a Brussels-based theatermaker. Between the inspiration derived from this workshop and the constant enticing from a friend abroad, Tessa decided to take a leap.
I decided to go join a friend in Brussels because he was always talking to me about "Brussels Brussels Brussels, you need to be there. That's where the Mecca of dance and performance is." I didn't even know what Brussels was.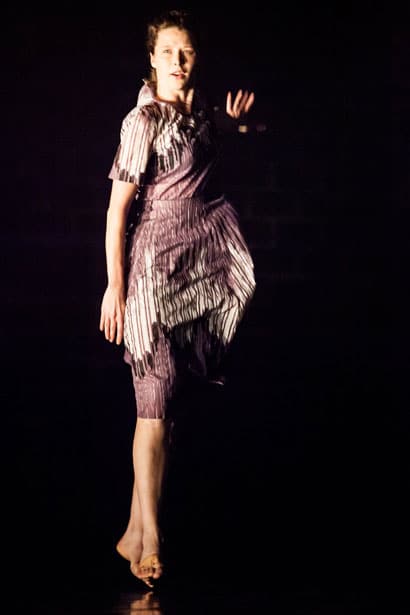 Thus, in 2009, Tessa applied for a Working Holiday Visa – a joint agreement between the EU and New Zealand (and other countries) – that gave her a year to work and live in Brussels. As she arrived, that 'friend' mentioned above had left, abandoning her for a German love interest.
For freelance dancers, knowing people is crucial to getting projects. "I'm here in Brussels but I don't know what to do," Tessa said as she recalled her first arrival. She scrambled quick, remembering that two other dancers from New Zealand had lived in Brussels for a good while before her.
They introduced me to heaps of people that had been in the Brussels scene for a long time. I had no intention to stay, but I thought, "It's cool here. This is a crazy situation. I don't know anybody, but it seems to be working out. I don't have any money. Maybe I'll find a job."
And that is exactly what she did. Tessa began jumping around from bar to restaurant to café, inadvertently helping to pioneer the onset of third wave coffee in Brussels. Simultaneously, she auditioned for many different projects, eventually landing a gig that was quite "dancey dancey". While this type of work was not what inspired her to move, the pay was good and the perks even better: dinner before the show sometimes accompanied with free beer and ice cream. For about six months, Tessa was blinded by the life, her allotted time quickly dwindling down. She had a Flemish boyfriend, a side job in a great café, and this performance gig that proved fun and steady. But of course, this luxury was soon to come to a close … or was it?
With the life she was building in Brussels combined with the exorbitant cost of a flight back to New Zealand, Tessa decided to stay past her one year allowance.
From that point, I was illegal. … I had to do everything super underground. Cash cash cash. And I ended up working in a lot of different bars and cafés. Every time I did any artistic projects, I had to beg them to pay me in cash and put me under the radar. I didn't want anyone to know that I was living in Brussels.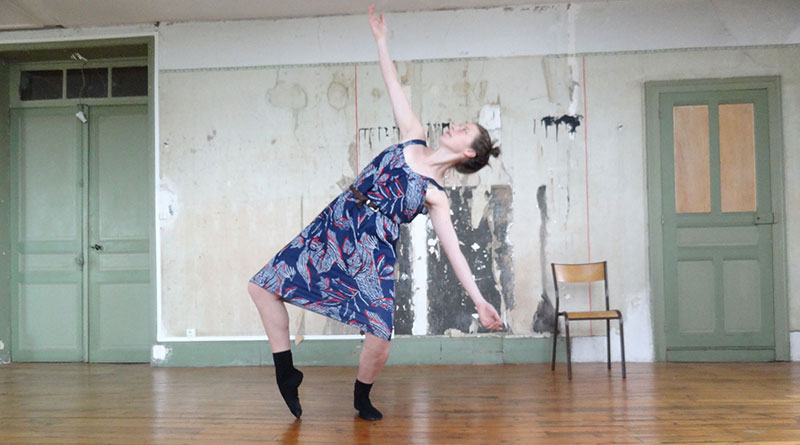 I was always trying to do cohabitation with someone.
Here, Tessa is referring to legal cohabitation – a Flanders-specific document that mirrors a marriage license without actually requiring two people to be legally married. Even with the strict eligibility requirements, many non-Europeans find this to be the most logical way to stay in Belgium if they have a partner.
I tried to do it with my first boyfriend and it didn't work out. We didn't have the right paperwork. I tried to do it with my best friend and it didn't work out because his real girlfriend was from Bosnia and he needed to do it with her.
Over the past seven years since Tessa overstayed her Working Holiday Visa, she has applied for legal cohabitation in Belgium five times. During these intermittent trials and failures, she also applied for and was granted a one-year German Artist Visa. While this visa sticker helped her sleep at night knowing that she was legal in the Schengen zone (of which Belgium is a member), it proved obsolete. Tessa realized this obsolescence when the Belgian authorities visited her side-job café for a "standard routine check".
They asked if she was working there. She said no; however, she was the only one there behind the bar.
The inspectors kicked everyone out of the café and asked to see Tessa's identification card. By fate, she had been to the commune that very morning to submit new paperwork for a new legal cohabitation. She had every bit of documentation on her, including her very first inscription upon arrival in 2009, yet no Belgian ID.
None of this – neither the confirmation of legal cohabitation application nor her German Artist Visa – made a difference. Without a Belgian ID, the inspectors forced Tessa to close the café and escorted her to the central police station.
They treated me like s***, took me straight to the police station. They put me in the office where all the police work and they have a cell right beside them where they take your photo. … Every policeman that walked in scoffed and gave me a look. Then somebody else would say, "Travailleur noir" – black worker. And they all scoffed. Scoff, scoff, scoff. … So I started crying. This was so intense. I had never had such a negative vibe towards me.
By midnight after a day in a cold jail cell with a slanted metal bed, Tessa was let off "lightly" upon being bailed by the foreigner's office's fax of Tessa's legitimate pending legal cohabitation application. The authorities gave her 20 days to leave Belgium but said she deserved much worse. Thus, she immediately sought legal advice from a friend's lawyer. Her cohabitation application was streamlined and she became legal before her 20 days was up.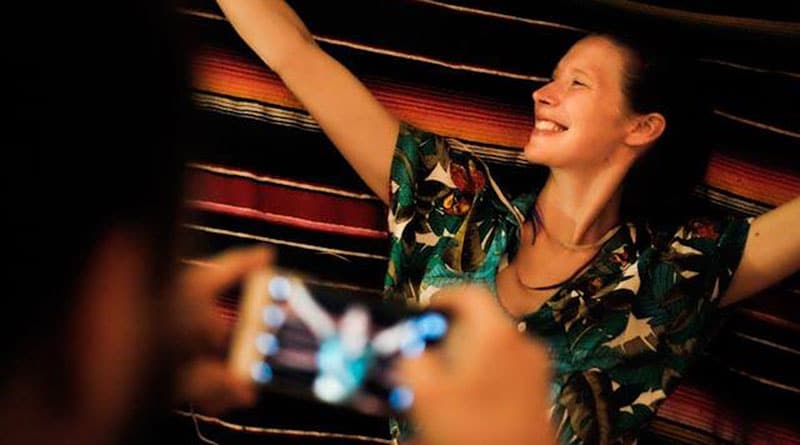 I always dreamt that I would work with someone in Europe like Hans van den Broeck. I asked, "Is this what projects are like in Europe? It's so interesting." It was really like dance was just an element of it. Technical dancing was actually of lesser importance to the performance.
The Brussels dance community and the dream of working with interesting people are what kept Tessa pushing through the turmoil of legality. And she is not the only artist who feels pulled towards specific makers in Europe. There is something extremely special about the work that is produced in Europe – experimental, multifaceted, and just plain fun.
It is unfortunate that the system pushes artists to run and hide rather than supporting them. To say one is reaping benefits and thwarting the system without paying taxes does not apply to artists like Tessa. The emotional stress caused by the constant paperwork, fees, and ambiguous waiting on approval or rejection is not an easy way to live. And in the meantime, what benefits are actually received? Being able to walk on the pavement that is kept by the state may be the only thing. Healthcare? No way. Unemployment? Holiday pay? Unions? Worker's protection? Don't count on it. But she kept fighting.
I've always been a bit like, "Maybe it's time to go. It's time to go." Then I remember Hans [van den Broeck] calling me and saying, "Oh Tessa, I don't know if you're free for a project at Les Brigittines on the…"
I was really like: *sigh of relief*.
—
Tessa Martin is still based in Brussels, freshly married to her former Belgian cohabitant (congrats!). She provides tons of advice to struggling artists and her energy resonates with many. Apart from the Pilates and Soul Ballet classes that she teaches, a new project with Hans is on the horizon – pending funding.
All photos provided by Tessa Martin

Europhile from Albuquerque, New Mexico. Dance Artist. Researcher. Activist. Philosopher. Currently residing in the San Francisco Bay Area.

Latest posts by Dalton Alexander (see all)