Dancers who overcame time: The dance legacy of Trisha Brown and Sonia Sanoja
Appreciating dance is appreciating life as is happening.  Interacting with a world where you cannot longer do anything but dive into. Sonia Sanoja.
This past March, dance communities from different latitudes came together in humble sorrow when two remarkable dancers passed away.  Their death was surprisingly synchronized as if they were choreographed.   Trisha Brown, who was born in 1936, died on March 17th in Washington, U.S.A., and Sonia Sanoja, born in 1932, died on March 26th in Caracas, Venezuela.  During this time, each one of them staged, designed and choreographed over a 100 dance pieces.  Their work has been widely recognized, and many of their pieces have been represented in all major dance schools all over the world.  By developing visionary clearly structured choreographies, they transformed the conception of dance composition. As expected, their work evolved into a dance phenomenon.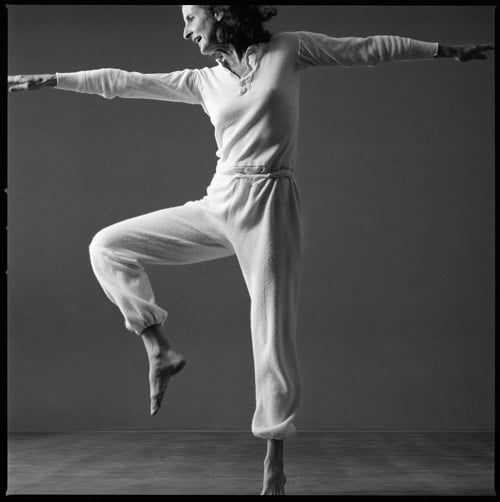 Trisha Brown and Sonia Sanoja always demonstrated tremendous respect for their audiences.  As Brown once stated, dance composition was all about creating a network of visual activity for the audience.  By proposing an accessible level of abstraction within their pieces, both warmly conducted their audiences in every single piece.  Although they were surrounded by a fairly narrowed narrative proposal of the most common ballets of their time, they managed to give dance composition a quirky tweak.
Rather than suggesting a straight, undeniable storyline, their pieces surfed around the edges of conceptual art.  By doing so, they dare to rely on the acknowledgment, recognition, reading and interpretation of the audience.  Although they were aware of how frightening this could be for the audience, Brown had a strong determination to deliver a solid, clear system during the very first moments of a choreography which eventually would translate into people´s understanding the rules of the game for each choreography; and as for Sanoja, the audience always had the final word.  She expressed this once as "an art piece always ends on the eyes of the audience".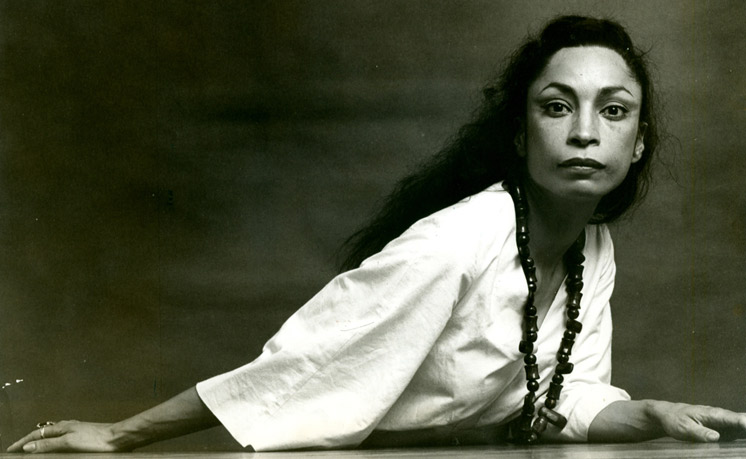 Digging deeper into their work, it's noticeable that this urgency of questioning the standard approach of performing dance was also embedded within its content.  As the years went by, the primary motivations that developed their research remained valid. There was a curiosity about developing those subtly hidden off-notes.  In fact, during an interview about Brown's M.O. dance piece, she referred to the existing territory between the two poles of ways of relating dance with music.  "There is a spectrum of possibilities between 1. Dance supported by the music or dance reporting the music, and 2. Dance and music as two fully developed entities juxtaposed in the same time and space, letting any happy relation between them that may occur."  To some extent, Brown frequently found herself juggling with every existing element within different kinds of spectrums.
As they grew older, their performances would keep defying dance paradigms.  In 2016, Sanoja, after 20 years of almost sole dedication to the academy, starred along with her extraordinary colleague Graciela Herníquez in Amor Amargo, choreographed by Leyson Ponce and led by Carlos Paolillo.   As for Brown, aging was never a difficulty to enhance extraordinary work.  One of her last performances was in 2011 at Vue Sur le Marches.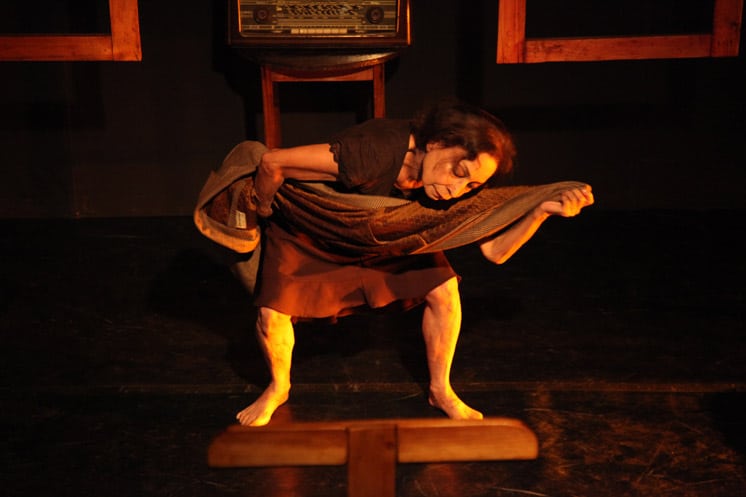 Furthermore, as they were developing their professional careers as dancers and choreographers, some of the peculiar and unique traits of their work started to become reiterated in their pieces.  Although to be categorized into a specific style of movement or dance technique was never their ambition, by watching Brown's earliest pieces, is easy to recognize the underpinning of her research.  The falling and dropping of weight in Water Motor (1978), the underlying system supporting a choreographic structure that was discovered in Accumulation (1971), or an unpretentious intention that challenges a specific preconceived dance idea unveiled in Set and Reset (1983), are all effortlessly identified in her further works.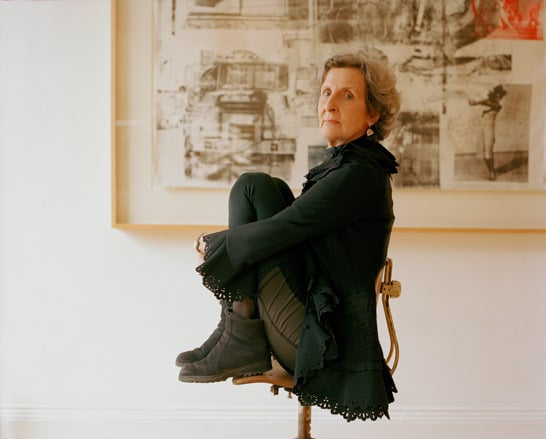 From the beginning, Brown and Sanoja defied the idea of choreographic composition by suggesting interdisciplinary work.  For them, dance embraces every discipline that has the ability to provoke any physical reaction.  According to Carlos Paolillo, Sanoja's relationship with visual artists reconfigured her approach to kinesthetic language. Furthermore, they would also let text and poetry come into play whether as a trigger for ontological reflections about constructed ideas of the body, which was the case for Sanoja, or as an additional element of complexity within the architecture of a dance (Accumulation with Talking plus Water Motor, Brown 1978).  Their visionary approach to dance has led to the remake of their pieces in various dance schools and festivals all over the world.  For instance, in 2016, Sanoja's dance piece Cuerda simple medida, created in 1977, was presented by the National Dance Company at the Latin-American Centre Rómulo Gallegos, as part of the performance: Visionaries.
Without a doubt, their work was a lifetime dedicated to stretch the limits of dance composition, both in form and in content. They embodied enough curiosity and courage to confront reality. Trisha Brown and Sonia Sanoja planted the seed of navigating between infinite spectrums of possibilities for further generations. And so, as Trisha said, "making dance has now become a kind of co-motion, which in the larger sense has to do with order and sabotage."
Photo credits:
Top image: left, Trisha Brown, photo by ©Marc Ginot; right, Sonia Sanoja, Photo by ©Roland Streuli
Trisha Brown's photos a courtesy by Trisha Brown Dance Company
Sonia Sanoja's photos a courtesy by Leyson Ponce
Contemporary perfomer, passionate writer and toddler in life.I'm originally from Guatemala, but currently travelling around Northamerica.Movement has been my mother tongue since I took my first swimming lesson when I was 1 year old. I've studies in dance, translation and social sciences. For the last year, I've been exploring the creative community living embraced by contact improvisation, improvisation, and theatrical performance. My dream: make the World dance.
Latest posts by Jeanette Soria (see all)