Basically you create an au-di-tions.com account at the same time when you submit your first audition notice. You just need to enter your email, that will be your username, and fill out the form to submit your audition notice.  Just that! See the image below.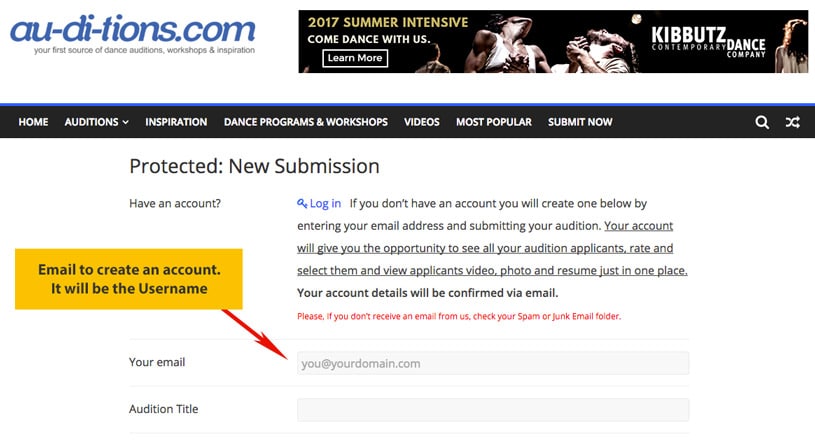 Email with your account credentials:
Once you have submitted your audition notice, you will receive two emails: One with your au-di-tions.com account credentials and the second confirming the publication of your audition notice.
Below is an example of the email with your account details. As you can see, you receive your Username and a link to Set-up your password.
Note: It could happen that your email provider send our email to the Spam or Junk Email folder. if you don't receive this email in your main inbox, we encourage you to check your Spam or Junk Email folder and to Whitelist our email: [email protected]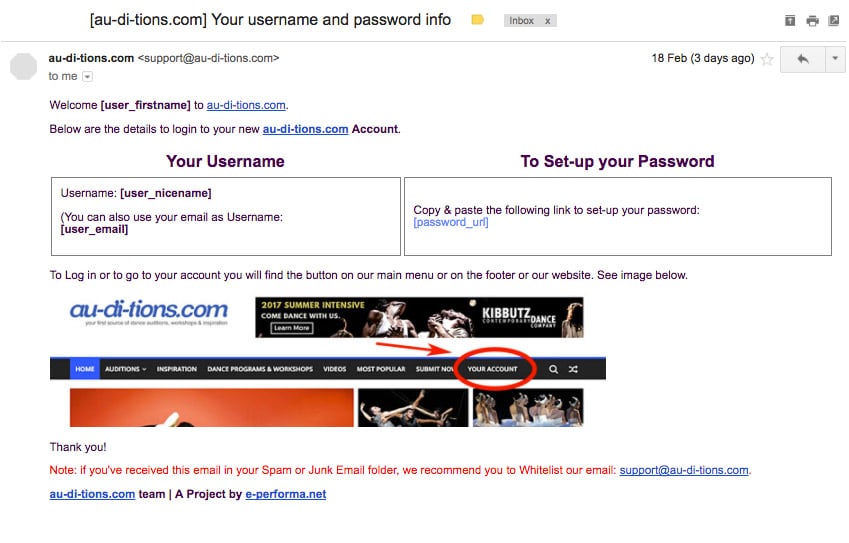 Setting Up your password:
Be aware that once you submit your audition notice, for the first time, you create an account and you are immediately logged in.
So, there are two possibilities once you click on the link to set-up your password.
The first one: If you or your computer have Logged you out of your account, you will be taken to a page to create your new password.
Second option: If you click the set-up password link immediately after receiving the email, you will be for sure Logged in. So, once you click the link it will take you to Your Profile page where you have to scroll down to the password area to set-up/change it. see image below.