How to Make a Living Dancing: Seven Opportunities for Young Dancers
by Lucie Le May
As a newly graduated dancer, the ultimate goal is to find a contract as quickly as possible. After seven or eight years spent training, the expectations can be really high. Oftentimes, you aim to get a job with your dream company. However, starting life in a dance company can be a completely new learning process. Switching from long days of technical classes, to a routine of morning training, rehearsals and shows could be destabilizing. Moreover, you are not necessarily advantaged as a young dancer while entering the market. The reality is, the dance field is a competitive sector, in which employers would rather offer jobs to experienced dancers. But how do you gain this experience if you are not given a chance to start somewhere? It is an incredibly vicious cycle, especially as you haven't built much of a network yet and aren't sure what kind of working environment will suit you.
Luckily, some job opportunities are specifically addressing young dancers early in their careers.Those places are not always well-known as they aren't big institutions, and sometimes take place in unexpected environments. Although they are not of the same prestige as a world renowned contemporary or ballet company, these opportunities are specifically suited for young artists. They may end up being exactly what you need as you begin your career by giving you an opportunity to perform, a decent salary and amazing life experiences. Indeed, it is also important to look for the place that will make you happy and fulfilled.
Here is a non-exhaustive list of working places that could provide you with inspiring experiences and perspectives.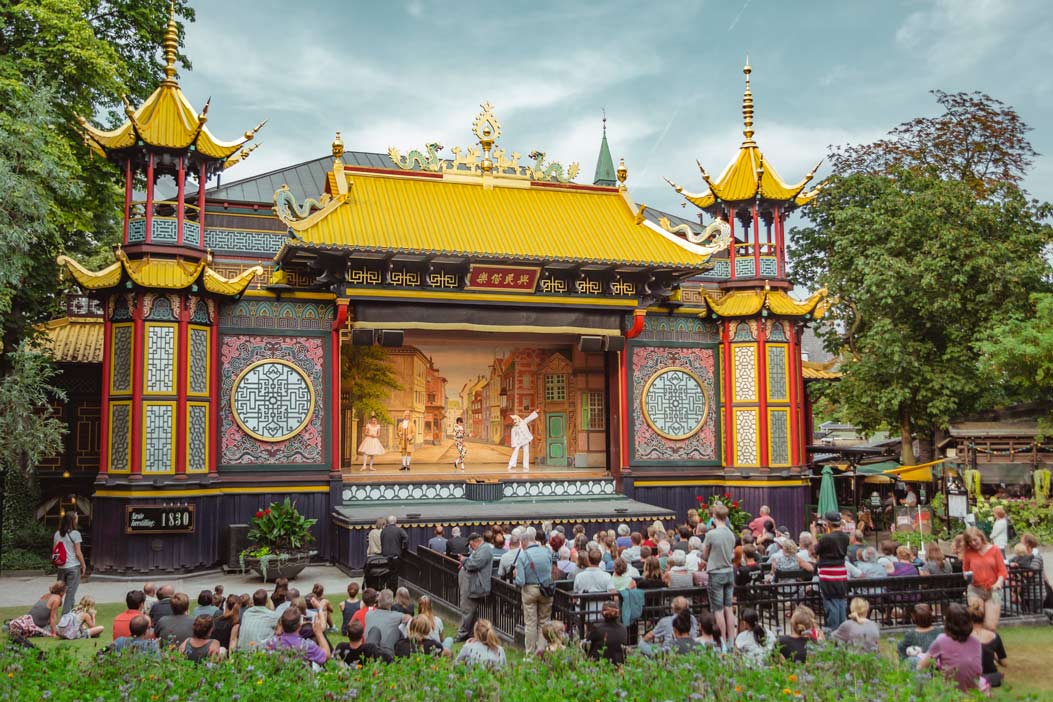 ---

1-Tivoli Ballet Theater

Based in Copenhagen, this theater is one of a kind. Located in the Tivoli Gardens amusement Park, the Peacock Theater dates back to 1874. Back in the days, it used to be only a pantomime Theater, delivering the story of Harlequin and Columbine. Now every summer it's home to the company that performs ballet and modern dance work, while still keeping the pantomime tradition alive. From April to September, the 20 dancers of the company perform every night, six days a week, for a non-paying audience seated outside in the garden.
It could be a great job to get as a young dancer as you would quickly improve your performing skills by being on stage every day. Furthermore, you would get familiar with a unique repertoire by discovering the pantomime tradition. If you are not a born actor, you would for sure become one working at the Pantomime Theater.  Copenhagen is also a fun city, and Tivoli a magical place!

To learn more about Tivoli Ballet Theater: http://www.tivoligardens.com/en/kultur+og+program/tivoli+ballet+teater


2-Dantzaz Konpainia*¹

Dantzaz is an association aiming to develop contemporary dance in its region. The company is resident at DANTZAGUNEA, a dance house owned by the province. That's a unique space that has been thought as a meeting point for choreographers, dancers and other professionals of the dance production world (including costume and light designers, production managers…). The philosophy of the place is «learning by doing», and at Dantzaz,  everyone get the tools to try, learn and improve. More than a dance company, it is a place that creates opportunities and a center for choreographic creation.
The 12 dancers of the company have different backgrounds, from ballet and contemporary dance to traditional basque dance: Dantzaz looks for diverse kinds of movers. Dantzaz has a repertory of performance work created just for the company which they tour internationally.  
To learn more about Dantzaz Konpainia : http://www.dantzaz.net/english/international-choreographical-creation-centre


3-Black Box Dance Company

Black Box Dance company is designed specifically for young dancers at the beginning  of their career, since that is what artistic director Marie Brolin-Tani is interested in. Located in the city of Holstebro in Denmark, the company is composed of 8 european dancers. They get a chance to rehearse and perform all kind of pieces: repertoire, but also creations. They perform at home in the Black Box Theater, but that's not all: the company is touring nationally and internationally. Their work is also devoted to promote dance in the surroundings, with a special focus on "making the commercial more artistic"*².
One of the unusual aspect of this company is that all dancers live together, which might be a great (but challenging!) experience.

About Black Box Dance Company: http://www.black-box-theatre-and-dance.dk/about-black-box-dance-company/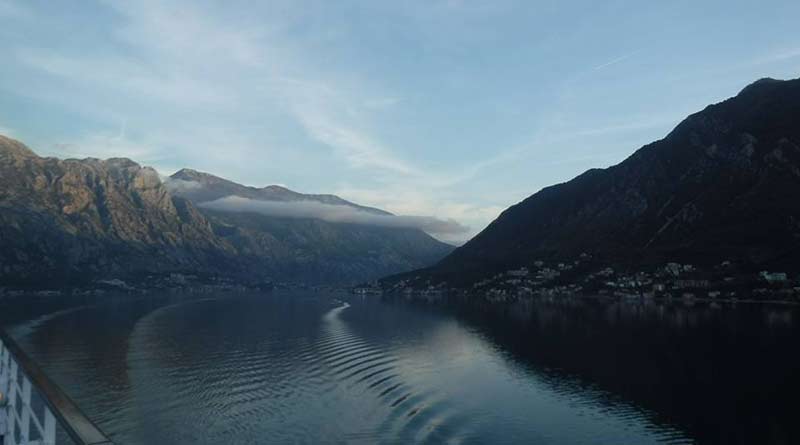 4-Perform on a cruise ship, and travel the world

Some cruise ship companies (Mein Schiff Fleet, Princess, or Celebrity, to cite a few)  are regularly looking for dancers to perform on board. That could be a great opportunity for a newly graduated dancer to save some money and see the world, while gaining performance experience. For those who are freelancing, that can also be a cool way to make a good use of the time in between two contracts.
There is a wide variety of shows that can be performed on a cruise ship, from full-length Musical Theatre, to Ballet, Latin-Dance, disco shows… Which also give a chance for dancers with different backgrounds to apply for an audition.
The length of the contracts usually varies from 3 to 6 months, so while it is not considered a long-term job, it is an amazing life and social experience.

« I learned a lot working on a ship, about how to conduct myself on a professional contract and production show, but mainly about myself. It was a great life lesson and eye-opener ».
Lauren O'Sullivan, who worked on Regent Seven Seas Cruises for six months.

About cruise ship contracts: http://www.jeanannryanproductions.com
http://wendaway.com/cruise-ship-dancer-auditions-a-list/


5-IT DANSA

IT Dansa is the postgraduate course of the « Institut del teatre » in Barcelona. Although it's not a professional company, I think It Dansa is worth being featured here.
Indeed, with artistic director Catherine Allard (NDT and Nacho Duato former dancer), the 16 young dancers of IT Dansa are given the opportunity to perform an amazing repertoire: Jiri Kylian, Ohad Naharin, Nacho Duato, Alexander Ekman… Throughout their two years of training, they get a scholarship to support their dancing and perform in various venues and festivals.

About IT Dansa:  http://www.institutdelteatre.cat/ca/thm28/graduats.htm


6-Club Guy and Roni's "Poetic Disasters Club"

Only a few years old, The Poetic Disasters Club is the young company of the already established, "Club Guy and Roni" in Groningen. It was created in the context of cutting of arts funding in the Netherlands: It is a new home for upcoming artists.
Guy Weizman and Roni Haver's work is interdisciplinary: they work with actors, musicians and are influenced by pop culture. But it doesn't take away the focus on precision and quality of movement: "We usually have people who are both theatrical and technically strong. Luckily we have a couple of awesome academies in the Netherlands that encourage this kind of talent".
Guy Weizman, artistic leader and choreographer.

To learn more about Club Guy and Roni: http://www.clubguyandroni.nl/en/pdc/#slide-1


7-Bundes Jugend Ballett

John Neumeier being its general director, Bundes Jugend Ballett (National Youth company) benefits from having Ballettzentrum Hamburg as a working space.
The company is composed of eight handpicked young dancers. For two years, they mainly rehearse and perform pieces from young choreographers. They work with experienced ballet masters and get amazing training and coaching.
But BJB is not only about developing potential: it goes together with a deeper understanding of what movement does, which impact it has on our society. Having this in mind, the dancers go and defend their repertoire in prisons, retirement homes, schoolyards. They need to be especially committed and versatile: on tour, they are dancers, but they also have to be scene and light designers.

About Bundes Jugend Ballett: http://www.bundesjugendballett.de/e/index.html


—
*Sources:
1-Informations about Dantzaz Konpainia got from general manager Fernando Saenz de Ugarte and artistic director Adriana Pous.
2- http://www.black-box-theatre-and-dance.dk/about-black-box-dance-company/artistic-director/
Thank you to Fernando Saenz Ugarte, Henrik Lyding and Lauren O' Sullivan for providing the pictures.

Dancing in Copenhagen and exploring the Scandinavian capital.
World traveller, deep thinker, writer. Interested in philosophy and social sciences.

Latest posts by Lucie Le May (see all)