How to organize a unique event: Behind the scenes of Ballet United Gala
An interview of Tom Attard-Manché
by Lucie Le May
I met Tom at school while we were students in the same class at the National Conservatoire of Paris. Tom has a pretty varied background: he trained in London at the Arts Educational School Tring, but also in St Petersburg for some months, as well as at Jennifer Goubé's school in Paris. After that, he worked as a freelance dancer in New York and London.
I was strolling on facebook a couple of weeks ago when I saw Tom's post promoting the event he was organizing: Ballet United Gala. The poster described it as a  «unique evening of ballet performed by young dancers» showcasing pieces from well-known choreographers such as Benjamin Millepied, but also some pas de deux from the classical repertoire. The performance would take place in Cadogan Hall, London, the 19th of July.
Taking a closer look at it, I discovered the whole philosophy driving this one event: to bring ballet to a wider audience while conveying a young and powerful image of this discipline and art. I thought that was a brilliant idea and became immediately curious about how Tom took such an initiative. I'm glad he accepted to share what he experienced as a novice event organizer with me.
How did you get the idea of organizing Ballet United Gala?
I got ill in September: I had mononucleosis and as it makes you very tired, I couldn't dance. I wondered how best to take advantage of this situation by doing something productive. So I remembered all these small conversations you sometimes have with taxi drivers, bartender, etc… People who are not in the world of ballet; but as soon as you say you are a dancer, they suddenly get interested, they think it's cool. However, they have never seen a performance because of the perceived image of Opera houses being too expensive and reserved for an elite.
And once you got the idea, how did you make it a credible project?
I made a presentation that I brought to various meetings with venues and sponsors, highlighting the idea of making ballet more accessible and showcasing talent within the ballet industry. I also wanted to prove that ballet is relevant to today's generation: I equally love the traditional repertoire as new works from current choreographers.  Most importantly, you need strength, discipline and vitality to be a dancer, and I think that's a universal idea that shouldn't be undervalued.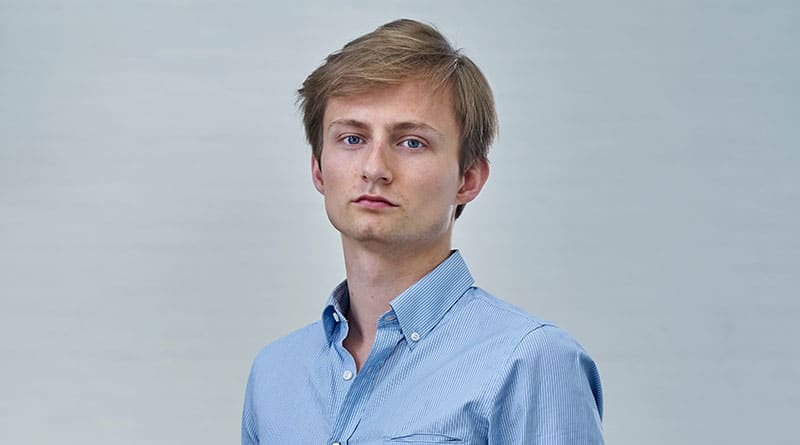 What came first in the organizational process?
I first looked at a lot of different venues in London. My priority was to find one with good visibility from the seats, a nice atmosphere and affordable tickets, preferably in Central London. It had to be suitable for a younger audience. Cadogan Hall happened to be the ideal place: it's an old church in Chelsea that has been reconfigured into a performance space. When we got in touch with them, professional dancers had never performed there. Ticket prices will range from 15 to 45 pounds.
Almost simultaneously I was looking for a lead sponsor.  LGT Vestra has kindly agreed to be our lead sponsor for this event and I cannot thank them enough for their support and encouragement.
Was it difficult to convince schedulers and sponsors that your idea was unique, and that it would be attractive in a city like London where the cultural life is so rich?
It was actually not too difficult; I think they liked the idea of empowering young people. Honestly, what I really struggled with was finding a suitable day for everyone! All dancers had different schedules and commitments which made it very hard to coordinate.
What about the dancers: Who are they, how did you pick them?
Most of the dancers involved in this project are my very close friends. They are people I trust and have been very helpful throughout this creative process. Actually, they are all going to stay at my place for the gala. I wanted the atmosphere to be convivial; it makes things much easier.
They are talented young dancers working in premier international companies: The Royal Ballet, Paris Opera Ballet, Dutch National Ballet, Semperoper Dresden, Northern Ballet, Norwegian Ballet, Vienna State Ballet and Rome Opera Ballet. A lot of them are actually from England though.
Can you tell me about the program? What is your artistic vision?
I wanted to have a mixed program so we could show how diverse ballet really is. We are going to have some excerpts from the classical repertoire such as Swan Lake, Sleeping Beauty and the Dying Swan. We also got the rights to perform some neoclassical and contemporary pieces: a duo from La nuit s'achève, choreographed by Benjamin Millepied and Trois gnossiennes by Hans Van Manen.
New works are being commissioned especially for the gala: Valentino Zucchetti (First soloist at the Royal Ballet), Nicola Gervasi (Northern Ballet) and Umut Özdaloglu (Ballet Junior de Genève) are choreographing for us. I picked some upcoming choreographers that I think are really talented.
How did you get in touch with such big names of dance as Benjamin Millepied or Hans Van Manen?
It happened through the dancers: They had already worked with them and asked if they could dance their pieces.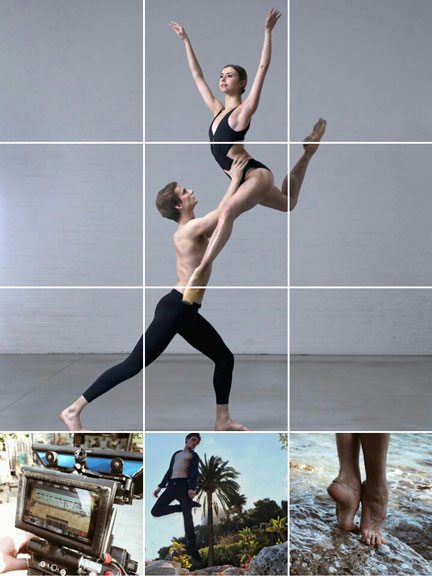 Ballet United Gala Instagram is well-designed with high-quality pictures. Who is in charge of promoting the event?
I am taking care of it, but I am collaborating with other creatives who are willing to be part of the project. I didn't have such a big budget so it was great to share ideas with like-minded people and create quality content.
We did a photoshoot in Paris with  dancer Joseph Aumeer which was styled by Denni Elias and shot by Ruy Sanchez, founders of chicmuse.com. We also shot a short film. Directed by Dark Energy's Trevor Melvin, it features people from all different walks of life having access to ballet. This is symbolized by the numerous pairs of pointe shoes scattered around London and its surrounding areas, so that everyone can take and use them how they please.
We also have two more short trailers coming out very soon which I'm really excited to release.
After all, what did you find the most difficult throughout the organizational process? And the most satisfying?
It was definitely the amount of pressure I felt in this new role as the organiser. As a dancer, you are used to do what you are told. So in a way, if something goes wrong, it wouldn't necessarily be your responsibility. However, with this project, I have to take everything into consideration: lighting, guest list, choreography, sponsors etc… It's a lot to think about and organize but I'm learning so much everyday which is incredibly satisfying. It feels great to share my thoughts and collaborate with such talented and passionate artists. I could not have done this without the help and support of so many passionate people. Now when I go to take a class, I feel like it makes me a different dancer.
Do you think about planning out another event if Ballet United Gala reaches your expectations ?
Yes, I would like to develop it further. You will have to ask me again after July as I have a new idea every week!
---
Cadogan Hall, Sloane Square
July 19 2017
http://www.cadoganhall.com/event/ballet-united-gala-170719/

Dancing in Copenhagen and exploring the Scandinavian capital.
World traveller, deep thinker, writer. Interested in philosophy and social sciences.

Latest posts by Lucie Le May (see all)