Theater Nordhausen is Looking for 1 Female Dancer
Temporary
Posted 3 weeks ago
Jul 1, 2017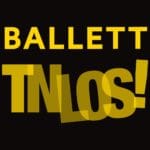 Website Theater Nordhausen/Loh-Orchester Sondershausen GmbH
For the 2017/18 Season the ballet director and choreographer Ivan Alboresi of Theatre Nordhausen/Loh-Orchester Sondershausen GmbH is looking for 1 female dancer with a strong classical and modern technique.
Guest contract from 21st of August 2017.
Auditions by invitation only.
Where: Nordhausen, Germany
Deadline for applications: 1st July 2017
To Apply: Please, click the button below and fill out the form to send cv, dance picture and if possible link to a show reel to apply (You don't need to have an au-di-tions.com account to apply).
If you have an au-di-tions.com PRO account we recommend you to Log in before applying to get the benefits.